Staff

Don Cassidy, President, Interviewer, Artist Promo contact email
New York State, USA
Shows: Featured Artist, Progressive Buffet, Garden of Dreams
Favs: Yes, The Flower Kings, The Beatles, Pink Floyd, Rush, Camel, pre-Snow Spock's Beard, ELP, Transatlantic
Likes: Symphonic prog
Dislikes: RIO bands, vocals that aren't in English
Desert Island CDs: 1) Yes- Close to the Edge 2) Pink Floyd- Animals 3) The Beatles- Abbey Road 4) The Flower Kings- Stardust We Are 5) Led Zeppelin-Physical Graffiti


Elliot Mednick, VP, Program Director, Webmaster, Chief Geek email
New Hampshire, USA
Yeah, that's Keith Emerson's actual moog!
Faves: the classics (Yes, Genesis, ELP), Canterbury, Dream Theater, Triumvirat, Swedish prog
Guilty pleasures: older Chicago, Hooverphonic
Guilty about not liking: newer King Crimson, Spock's Beard, Neal Morse's voice
Real Life: Co-Founder of Filehand. Check it out! You'll love it!

Joe Mallon, VP, Resident Mellotron lover email
California, USA
Shows: Shadow and Light, Grab the Setlist, Time Warp, The Golden Age, Superstars of Prog
Faves:
Genesis, Yes, Pink Floyd, Rush - the usual suspects
Nightwinds, Gentle Giant, Black Sabbath
The Loud Family, Fountains Of Wayne, Anton Barbeau

Mike Ostrich, DJ for ProgScape Radio, Resident Prog Expert email
Philadelphia, USA
Webmaster for Echolyn, Djam Karet, and others. Check out his own web page at ProgScape.

Jim Harrel, DJ for PapaJim's Matinee
The O.C., California, USA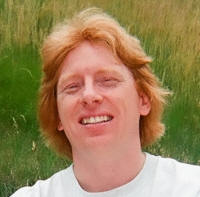 Rick Dashiell, DJ for The Rickter Scale
Baltimore, Maryland, USA
Musical interests - Anything with passion, regardless of classification. I have my favorites, but to list them would shortchange many great artists. Many other interests outside of music. I'm at as many shows as I can, catch me there and we'll chat!
Email: rdashiell at comcast dot net

Renee Fischer, Artist Liason
New York, USA

Favs

: T

he Flower Kings, Pink Floyd, The Beatles, RPWL, Black Bonzo, Led Zeppelin, Rush

Michael Gandelman, DJ for Michael's Sonic Kaleidoscope

Caracas, Venezuela
Prog Favorites: King Crimson (all eras), ELP, Yes, Genesis, Pink Floyd,...well, the usuals + Frank Zappa, Vytas Brenner, Dun, Spock's Beard (Neal Morse era) and Schlomo Gronich, among many many others.
Other Favorites: Bartok, Ginastera, Moussorgsky (thanks to ELP), Debussy, Miles Davis, Dave Brubeck, Chick Corea, Thelonious Monk, John Zorn, The Who, ...the list is endless!!!
Guilty about not liking: most prog metal bands...(although I love Symphony X!)
Desert Island:1)ELP-Tarkus 2)KC-In The Court Of The Crimson King 3)Yes-Tales from Topographic Oceans 4)Genesis-Selling England by the Pound 5)Dave Brubeck-Time Out
Real life: Electronic Engineering student in Caracas, Venezuela.

Bryan B, DJ for Aisle of Plenty

Cincinnati, Ohio, USA
I have been a Prog Rock fan for over 25 years now. I grew up listening to the classic rock of the 60s and 70s via my father's reel to reel (The Doors, Janice Joplin, Jimi Hendrix, Cat Stephens, etc.). This led to a greater appreciation of music in general.
I grew up playing the saxophone from 1984-1996. I dabbled in guitar for a few years after that. My education led me to becoming focused on audio and video production. I have worked in the entertainment business & corporate audio-visual business for the past 15 years. I have worked in front of and behind the camera and microphone.
I would say that my first exposure to Prog Rock was the Jethro Tull album "Benefit" as a child. From there I grew up listening to Genesis and as I went through high school, my love of Genesis grew- (Both Gabriel and Collins era). People who know me well would often joke that I live, eat, and breathe Genesis. I have a large bootleg collection of their music that I have collected since the late 80s/early 90s. In 2007, to commemorate the reunion of Genesis, I got the 1971 Genesis Logo tattooed in color on my shoulder. Yes, that is how much of a fan that I am!!
The original idea for "The Aisle of Plenty", goes back to 1997, when I hosted a short lived 2 hour radio program that featured the music of Genesis. Eleven years later in 2008, I expanded upon that idea to bring "The Aisle of Plenty" back to the radio airwaves and focus on playing many of the great prog rock bands from yesteryear into a 2 hour live show. I sometimes think I was born in the wrong era. I would say that my appreciation for Prog Rock has grown even further as I have aged. Now in my late 30s; Prog Rock holds a great place in my heart. They just don't make music like they did in the past.
Facebook: Aisle Plenty

Pamela Progsnob, DJ, Head Imaginary DJ email
Oz
Shows: always on when there are no shows
Favs: old prog, Swedish prog
Guilty pleasures: 70's AM singles
<![if !vml]>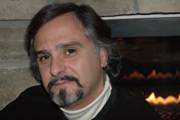 <![endif]>
Art Romano, Host of the Wizard's Underground Progrock Show
New Jersey, USA
FAVS: Yes, Genesis, UK, Kansas, Dream Theatre, TUll, Return to Forever…Anything Progressive.
I have been a music lover since I can remember. I started my first band in my backyard when I was six. I was introduced to progressive rock in my teens and never put it down since. I am also a prog drummer seeking a band in the north east. Love being a DJ on Delicious Agony, the staff hear are fantastic and they really care about the fans.

Ivan the Superheater, DJ for
Excentrifugal
Frank
St. Paul, MN
Paul Erdman, DJ for Classical Connection
Oregon, USA
Favs: Yes, Gentle Giant, Kansas & ProtoKaw, Magenta, Dmitri Shostakovich, Sergei Prokofief, David Diamond, Howard Hanson, Ralph Vaughan Williams, Jean Sibelius
Likes: Classic and new prog including most sub-genres, classical music (esp. late Romantic and 20th Century composers)
Dislikes: boring music, depressing music, repetitious music, repetitious music.
Real life: self-employed Adobe software trainer / graphic designer
Simon "Bilbo" Doy, DJ for Bilbo's Prog Show
Woking, England

I'm English and I'm from a town called Woking 20 miles SE of London. Aged 42 I am grateful for being a teen during the 'Golden Era' of progressive rock. The 'Bilbo' part of the name comes from an old nick I used in forums, chat rooms, and previous radio shows. Watch out for the signature tune 'The Hobbit' by Mr Spock himself which leads into my 3 hr show on Mondays.
Favourite bands: Genesis, Spock's Beard, Saga, Happy The Man, and It Bites.
Hates: Bad lyrics, uninspired progressive rock, drum kits that stick out as not matching the music.
Oh and I'm blind but please don't let that get in your way as it certainly doesn't get
in mine! lol

Tim Blake, VP Emeritus, Research Director, Resident Dream Theater Guru, and all around ProgMetal fanatic email
New York State, USA
Shows: Stainless Steel Prog, The Microphone Free Zone

Favs- Dream Theater, instrumental bands, Stargate SG-1, and all things 80s!
Non-Favs - Neal Morse music (sorry, but it just doesn't do anything for me), neo-classical metal, RIO bands.
Top 5 albums of 2004
1. Dead Soul Tribe - The January Tree
2. Ayreon - The Human Equation
3. Derek Sherinian - Mythology
4. Jordan Rudess - Rhythm of Time
5. Fates Warning - FWX
Desert Island CDs
1. Dream Theater - Scenes from a Memory
2. Whiteheart - Highlands
3. Chroma Key - You Go Now
4. The Police - Ghost in the Machine
5. Devin Townsend Band - Accelerated Evolution